Liability insurance in Germany
You must be excited to start a new chapter in your life in Germany. Well, to maintain your happiness and excitement, having liability insurance in Germany is vital.
Life is full of unexpected events. You never know when you or your family member cause unintentional damage to someone else. It can be personal injury or property damage, and the other party can even file a liability claim against you or your family for the loss. As the accidents are uncertain, you cannot control them, and worse, you cannot reverse your actions. The cost associated with a liability claim could even ruin you financially. But with best liability insurance in Germany, your mind is always at peace. You feel relieved as your insurer can cover the damage up to the insured amount.
When searching and thinking about which liability insurance to choose in Germany, you will come across thousands of options. You can use the liability insurance calculator and compare the different services to select the best from all. You need to have a valid visa to get German liability insurance for sparing yourself from any stress of financial responsibilities.
How to find the best liability insurance company if you don't speak German? You can right-click anywhere on the page of the provider with your mouse (if you are using Google Chrome).  A dropdown menu will appear with the text: "translate this page to English". This will make it easier for you to make the right choice.
List of liability insurers in Germany
All these liability insurance companies offer different premiums and different coverage. Comparing the specifications of each liability insurance can be time-consuming. Are you wondering which insurer offers the best deals to non-German speakers? We have listed the most reliable insurance companies in Germany below while using the following criteria: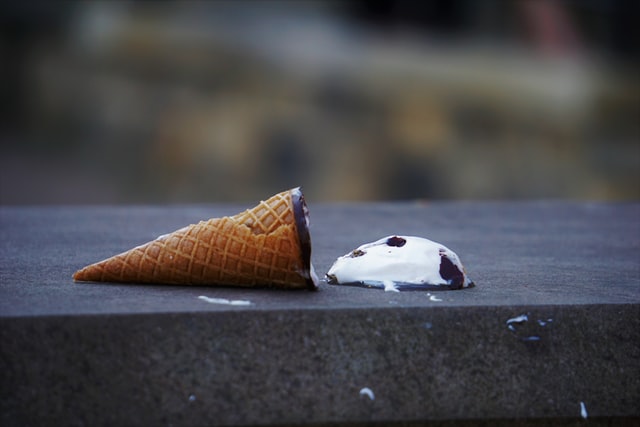 ✓ English speaking customer service
✓ Best Insurance/price
✓ Clear contracts (no hidden costs)
✓ Flexible contracts
✓ Different options available
Internet provider

Specifications




Large liability insurance company. Relatively cheap. Great customer service – 24/7 customer service

✓ Great customer service

✓ 24/7 available customer service

✓ Starting at € 20.79 a year

✓ English speaking customer service




Award winning liability insurance company. 24/7 customer service and great benefits

✓ Multiple award-winning tariff

✓ Quick and easy claims settlement

✓ Basic protection corresponds to StiWa basic protection

✘ No English website




Easy onboarding – within 5 minutes you can get a quote – award-winning insurance portal

✓ 5 minute onboarding

✓ has received multiple awards

✓ Brick and mortar locations

✓ Pets are insured

✘ No English website

---

The best liability insurance in Germany

Cosmosdirekt is one of the most popular liability insurance companies in Germany for expats. However, it ranks higher because of its contract availability in English. Some of the reasons why it is a great insurer for expats are:
– Customer support available in different languages ​​- English, German, Spanish, Italian and French
– Pays claims for damages relatively fast
– Reject unjustified claims for you
– Pays up to 3 years worldwide for a temporary stay abroad
– Performs directly upon receipt of the request
– Property damage: At least 500,000 euros
– Protection abroad: At least 1 year of worldwide protection
– Insures you for damage from data transmission and internet use
Private liability insurance is particularly inexpensive. Family rates start at 30 euros, and simple rates start at less than 25 euros per year. You should definitely pay attention to the benefits of liability insurance.
When you compare the benefits, choose a rate that best suits your life situation and offers the most comprehensive coverage possible. This is how you get the best protection.
What is covered by liability insurance
Accidents can happen in the blink of an eye anytime, anywhere, and even to you. Depending on the liability insurance company you choose, and coverage, the benefits may vary. The common things that almost every company covers, under German liability insurance (by law) are:
Personal and material damage
Damage to borrowed and rented goods (like in your apartment)
Keys to a rental property
Protection against uninsured third parties
For tenants: rented rooms (damage to rented property)
Damage caused by Internet use
In addition to the above coverage, your insurance should cover what is important to you and what you want to be protected from. So check your German liability insurance policy before buying, and after comparison, choose the best liability insurance for expats in Germany who covers what you find necessary.
Tips and tricks

When switching to liability insurance here in Germany, be prepared with the following information:
Passport or valid ID card
Proof of address – your electric bill, a rental contract, and official government document are considered valid documents
BSN obtained at the municipal office
Initial deposit according to the individual bank
Some companies also ask for proof of income – payslips or salary statements, and a letter of recommendation from the employer.
Liability insurance protects you from many different risks in your daily life. So spend a couple of minutes and make sure you get the best liability insurance in Germany for you and your family members.
---
FAQ about liability insurers in Germany
People have a legal commitment to reimburse anyone who has caused any kind of damage in Germany. As you are legally responsible for an unlimited amount of damage that you cause, it is recommended to purchase liability insurance in Germany.
While finding the ideal liability insurance for you in Germany, you will come across several insurance companies. To select the best:
Compare the different companies and pay attention to the advantages they offer.
Find out what kind of liabilities you have.
A little research and advice or references from your colleagues or friends will help you find the best liability insurance in Germany for you.
Liability insurance is very beneficial in Germany. It frees you from paying large sums due to accidental loss or damage.
You need to follow certain processes to get German public liability insurance and stay ready with the following documents:
– Register/ Sign up online
– Valid identity card or passport
– Proof of address
– Citizen Service Number – BSN
– If you are not a permanent resident of Germany, your residence permit can also be requested
Tip: You can change your insurance every year for cheaper or better options, but pay attention to the cancellation period.
There are more than 11 third party liability insurance companies in Germany. The most important ones are:
Axa – Get flexible and secure private liability insurance to cover all the unintentional damages caused to any third party.

What they offer:
– Basic protection up to € 5 million
– Well insured up to € 30 million
– Top protection up to € 60 million
– Facility of daily termination
– Convenience of managing contracts online

Keep yourself secure with AXA inexpensive private liability.
---
Cosmosdirekt – This is the most popular liability insurance company in Germany for expatriates. The company ranks higher among expats because of the availability of contracts in languages ​​such as English, Germany, etc.

What they offer:
– Pay claims for damages
– Reject unjustified claims for you
– Pay up to 3 years worldwide
---
Tarifcheck – Pay for damage caused to any third party with Tarifcheck liability insurance that can be done in minutes from your home.

What they offer:
– Insurance at as little as € 3.60 every month
– Flexibility of getting insured from the comfort of your home
– Insurance cover that is suitable for everyone
---
Hansemerkur – Get coverage for property damage and personal injury with Hansemerkur liability insurance. The company provides defense against all unjustified claims.

What they offer:
– High coverage amounts
– Personal advice
– Fast processing for claim notification
– Affordable liability insurance
---
Hansemerkur – The company provides liability insurance against all the unintentional or damages caused negligently.

What they offer:
– Insurance up to € 20 million
– Round the cloud protection
– Basic protection
– Maximum insurance in professional tariff

Of course, there are many other liability insurance providers on the market, but Cosmodirekt offers innovative insurance services, especially for young people. You can get your insurance policy directly online in minutes and without any documents.