Dating apps in Berlin explained for expats
Getting to know Berlin's dating scene can be daunting for expats and foreign visitors. With a population of 3.5 million residents, the capital of Germany embraces a rich tapestry of individuals hailing from various nations, cultures, and backgrounds. This vibrant diversity allows everyone to partake in the city's lively nightlife. There are many alternatives, whether you want to find that particular someone or just meet new people and have fun.
How to find the best dating site if you don't speak German? You can right-click anywhere on the page of the provider with your mouse (if you are using Google Chrome).  A dropdown menu will appear with the text: "translate this page to English". This will make it easier for you to make the right choice.
List of dating sites in Germany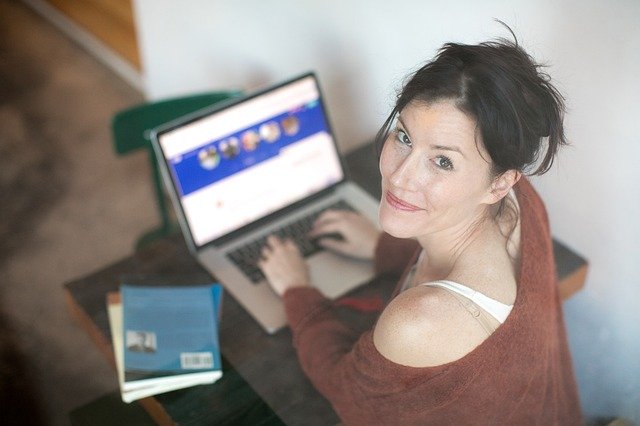 ✓ English speaking customer service
✓ English speaking singles
✓ Platform with a community
✓ SSL protection
✓ Good platform
---
Dating platform

Specifications




Edarling is a large casual dating platform which is currently very popular among German inhabitants. This is a good place to start if you are looking for a German single.

✓ Intelligent matchmaking

✓ Manually checked profiles

✓ Serious dating profiles

✓ English speaking singles

✓ Personality test

✓ English speaking customer service




ElitePartner.de is the right website for expats living in Germany because it offers a sophisticated matchmaking algorithm, a large member base of educated professionals, extensive privacy and security measures, multilingual support, and tailored features for individuals seeking long-term relationships. – casual and serious relationships – Simple and convenient

✓ Multilingual Support

✓ SSL secure connection

✓ English speaking singles

✓ Intelligent matchmaking

✓ Personality test

✓ English speaking customer service




Large dating platform in Germany, and largely German speaking members, however, profiles are not manually checked and therefore the quality is less good.

✓ Educated singles only

✓ Intelligent matchmaking

✓ Personality test

✓ English speaking customer service

✓ English speaking singles




Large dating platform – however it is difficult to get a good German date. No manual checked profiles.

✓ Casual dating site

✓ Manually checked profiles

✓ Privacy

✓ English speaking customer service

✘ No manual checked profiles
---
Berlin is a great city for dating! It is vibrant, culturally diverse, and has amazing things to discover. There are always activities to do on a date because there is so much going on. Here is a guide to making the most of your Berlin dating experience:
How to meet people
Berlin is full of unique and interesting places to meet potential dates. You're guaranteed to find several possibilities whether you're seeking someone special at a nearby pub or club or through online dating services and dating apps Berlin. You can choose a place that appeals to you and your possible date because there are so many different clubs and pubs to pick from.
Social dating: It is simple to meet new individuals in Berlin's vibrant social scene. It's wise to start looking for dates in public places like pubs, clubs, cafes, parks, and art galleries. Attending group activities like concerts, gatherings, and exhibitions is another successful way to meet other single people. Finding possible dates via connecting with people through shared friends and acquaintances is even better because you may get to know them a little better in advance.
Online dating: In Berlin, online dating has gained significant popularity as a wonderful avenue to connect with individuals from diverse backgrounds. There is a plethora of dating websites and dating apps Berlin, such as Parship, ElitePartner, and Edarling, providing ample opportunities to meet new people. With the aid of these platforms or dating app Berlin, you can swiftly narrow down your search for a suitable spouse and identify compatible matches.
Meeting in person: Ensuring personal safety and being mindful of one's surroundings is paramount when meeting someone for the first time in person. Opting for public settings and considering the company of a trusted friend are generally regarded as the best choices to maintain a secure environment. This will give you peace of mind and aid in maintaining a light and entertaining conversation. It is imperative to be open and truthful about your objectives, regardless of the approach you take when meeting someone or dating Berlin. This can facilitate the development of a strong bond and ensure that your perspectives are aligned.
Where to go for a first date:
Berlin is full of fun date spots. If you're in search of a charming café or eager to delve into the lively nightlife of the city, an array of destinations awaits you. For those seeking a more dynamic experience, venture to adventure parks like Summer Orchard or explore Berlin's abundant bike paths and parks. To immerse yourself in a romantic ambiance, meander through the city's countless stunning parks and gardens. Take your date to one of the numerous museums or galleries for a cultural experience. You'll probably find something to make your date memorable, whatever your preferences.
Dating Tips:
When it comes to dating in Berlin, the key is to enjoy yourself and stay true to who you are. Keep an open mind and resist making quick judgments based on first impressions. Make your date comfortable by being genuine, considerate, and kind. Above all, invest time in getting to know the other person and discovering their individuality. This will result in a successful date for you!
To have a successful date in Berlin, keep the conversation moving and dress correctly. If you're unable to find what you're searching for, don't lose hope. Also, try to find someone from the dating app Berlin to make it more convenient. Be honest about your desires and intentions. Berlin is a fantastic city for discovering love, so seize the opportunity and make the most of your time there!
Conclusion
Berlin is an incredibly diverse city, offering a plethora of activities for couples. Whether you're seeking the excitement of its vibrant nightlife, romantic strolls through its numerous parks, or visits to esteemed art galleries, there's something to suit every couple's taste. Because there are so many alternatives, dating in Berlin could be enjoyable and exciting. So don't be afraid to take the plunge at the best dating apps Berlin and find that special someone today!
Good luck with dating in Berlin and have a great time!