It looks like that you are doing well settling in the new country, Germany. Now, when you have found a great job, a decent place to reside, and other vital things, it's time for riding your own car and exploring Germany from closer. Although buying a car in Germany appears to be lots of hassle, in reality, it is not. But, first, you have to understand the processes of buying a car in Germany.
How to find the best company where you can buy a car if you don't speak German? You can right-click anywhere on the page of the provider with your mouse (if you are using Google Chrome). A dropdown menu will appear with the text: "translate this page to English". This will make it easier for you to make the right choice.
Apart from going through the hassle of buying a car, now you can also lease a car. Although it seems to be quite complicated, however, we are here to help you get a private lease for ex-pats out there.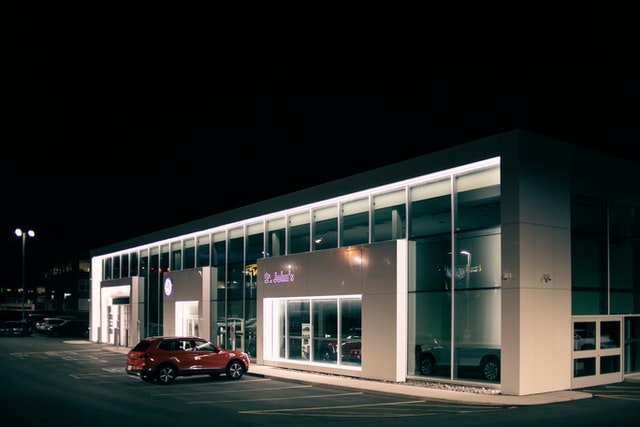 ✓ English speaking customer service
✓ English website
✓ Professional service
✓ Flexible contracts
✓ Clear contracts (no hidden costs)
✓ Low fees
Car dealer

Pro's /Con's

Rating

#1 -The best car company




★★★★☆




Large portal of second hand cars. You can buy second hand cars from other people instead of dealerships.


Large portal of second hand cars. You can buy second hand cars from other people instead of dealerships.

✓ Second hand cars

✓ BUying from other consumers

✓ Large car offering

✓ Easy to navigate website

8.2

Visit Autoscout24.de

#2





★★★★★




Great website for selling and buying a car. Everything can be done online and you can make an appointment at one of their locations.


Great website for selling and buying a car. Everything can be done online and you can make an appointment at one of their locations.

✓ Large offering

✓ Low Fees

✓ Offers electric cars

✓ Occasion available

✓ Great customer service

7.5

Visit Wirkaufeindeinauto.de
---
Expats and buying cars in Germany
A legal resident or not, as long as you have the longing and enough money for the best car to buy in Germany, you are always welcome. You can get your hands on both new and used cars in Germany as an expat or foreigner. All you need is your legal ID proof, documentation, money for other expenses like car insurance, vehicle tax, license plate, etc. You can also buy electric car Germany to reduce your expenses and grab plenty of advantages.
New cars
The process of buying a neuwagen in Germany does not differ much from other countries. From wherever you collect information about a car and select "the one" for you, you are supposed to end up in a car dealership ultimately. Now, once you reach a car showroom, you will find someone who can speak English for sure. Therefore, you do not have to get worried about the matters related to buying a car in Germany as a foreigner.
Buying a new car in Germany makes you the first owner of the car. Hence, after picking the suitable car from a dealership, you have to go through some inevitable procedures of registering, and others. The best part of a new car is that it exactly fulfills your expectations, and you get the opportunity of selecting the features you want from a car. You can buy car in Germany by paying cash, agreeing on a periodic payment contract, taking car loans, etc. However, if you have enough cash at your hand, you can select direct cash payment. In this way, you will get adequate discounts on the car.
Used car
We all know how exciting buying a new car can be. But, on the other hand, it is a lot of responsibility as well. Therefore, while buying a new car in Germany you have to be thoughtful before making any decision. Firstly, measure your current financial position and stability. If you have a stable job or business in this foreign country, you can opt for a new car. But, otherwise, getting yourself a used car can also be a considerable option.
When you buy used car in Germany, you get it at a reasonable price. Additionally, you can skip the registering process and other hassles as well. If you do not have plans for staying in Germany permanently then getting your hands on a pre-owned vehicle is the best option for you.
Almost all used cars in Germany come with at least one year of warranty. But, for your safety, it is necessary to check the registration, mileage, features, previous maintenance routine, and other crucial paperwork of the car. In Germany, you can select a second-hand car from a used car dealership or online. After finalizing the deals and signing the contracts, the car you have picked is all yours.
What is the procedure for purchasing a car in Germany?
After deciding which type of car you want between new and pre-owned, it's time to know how to buy a car in Germany. Let's have a look at the procedures.
Firstly, select the car

The first step of purchasing a car is selecting a car that fits your budget, requirements, and other necessities. Whether you are buying a new or a used car, you should always prioritize your needs. Therefore, select a car you like, examine its features, and read feedback online if possible. Do not forget to check small yet significant details such as the color, mileage, engine power, fuel type, technologies, etc. in your selected car.

It's time for the paperwork

Once you have selected the car, it's time for the paperwork. The paperwork includes registration, the most important car-related paper in Germany. When you buy a new car, you become the first owner. Hence, you have to fill up the registration paper. But, if a used car comes with no registration paper, never buy it as all cars in Germany must have a registration paper. Otherwise, you won't be able to drive the car on the German streets, not even go for a test drive.

What about the license plate?

As an expat, it would be wise to opt for a seasonal license plate only if you leave the country after a few months. In this way, you will save lots of money by only buying a license plate for a limited period. But, if you have plans for settling in Germany, go for the more durable license plate.

Buy car insurance:

Before registering your newly bought car, you must buy car insurance in Germany. Buying insurance for a car is possible both online and in the showroom itself. In Germany, all car companies and banks offer three different types of car insurance. These are:
Car liability insurance
Partial cover insurance
Comprehensive cover insurance
Select the much-needed car insurance regarding your needs and preferences and enjoy safe driving onwards.
Pick your car up
Now, you've come to the final and most exciting stage. It's time to drive your car out from the showroom and explore your new hometown. But, before leaving the showroom with your car, make sure that you've completed all essential paperwork. Do not forget to discuss the registration, payment contract, license plate, car insurance, and other facts with the dealer. Now, you can drive your new car home and enjoy.