Banking in Germany
Whether it's paying rent, receiving a salary or paying for your other amenities, a free bank account in Germany is required for all. So after landing in Germany, the first thing you need to do is opening a bank account in one of the best German banks to make your stay comfortable. Wondering which bank to choose in Germany?
How to find the best bank if you don't speak German? You can right-click anywhere on the page of the provider with your mouse (if you are using Google Chrome).  A dropdown menu will appear with the text: "translate this page to English". This will make it easier for you to make the right choice.
List of banks in Germany

All the banks below offer different rates and accounting options for different prices. Comparing the specifications of each bank can be time-consuming. Are you wondering which bank offers the best deals or the best accounting options? We have listed the most reliable banks below while using the following criteria: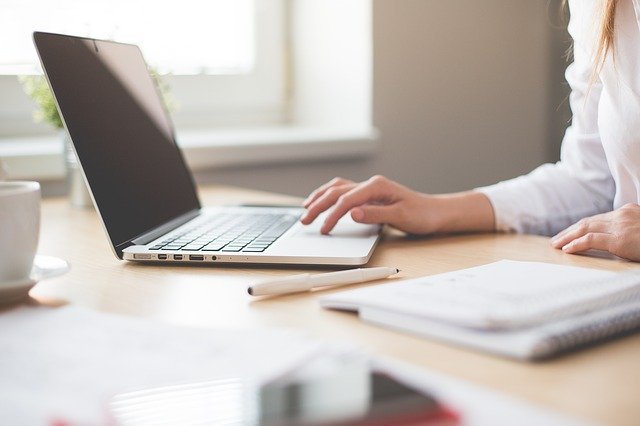 ✓ English speaking customer service
✓ Best value for money
✓ Clear contracts (no hidden costs)
✓ Flexible contracts
✓ Different banking options
---
Banks

Specifications




One of the biggest and fastest growing banks in Germany is the DKB – Free worldwide withdrawal

✓ Neo bank (low-costs)

✓ Low Fees

✓ No withdrawal fees

✘ No English website




Commerzbank is the second largest bank in in Germany. It has 1200 bank branches in Germany alone. If you like a brick and mortar bank – this is a great bank for you.

✓ Neo bank (low-costs)

✓ Low Fees

✓ English website

✓ No withdrawal fees

✘ No free credit card




Purely online bank with English customer service and app – fast growing – Great for expats

✓ Neo bank (low-costs)

✓ Low Fees

✓ English website

✓ No withdrawal fees

✓ English speaking customer service




One of the largest traditional banks in Germany. The bank has offices in every major city

✓ Large German bank

✓ Low Fees

✓ Brick and mortar bank

✘ Withdrawel fees

✘ No English website
The best banking accounts in Germany
N26 is the most recommended bank for expats. The mobile bank allows you to open your account within minutes from your smartphone and allows you to manage your account easily in real-time.
Advantages
Designed to meet the modern lifestyle, the N26 app lets you discover the benefits of mobile banking.
You can open a free bank account.
The bank provides you free Mastercard to enjoy free withdrawals in Euros anywhere in the world.
3D Secure technology keeps your online account fully secure.
Real-time push notifications keep you updated with all your transactions.
The bank gives you a better insight into your spendings to help you manage your expenses in a better way.
Customer support is available in different languages – English, German, Spanish, Italian, and French.
Different banking accounts
Current and savings accounts are the two common types of banking accounts in Germany. Depending upon the particular bank, you can also get loans, credit, and various other types of accounts. If you are interested to know more about the different banking options we recommend to take a look on the website of www.best-bank-in-Germany.de.
Current Account (Girokonto) – During your stay in Germany, most of your transactions will take place with this account. And this makes it the best German bank account

. Reach any of your preferred

German bank

to open this free account.

Savings Account (Sparkonto) – After making bank comparison in Germany

, when you reach your chosen bank to open a current account, at the same time, saving account is also opened. This type of account helps you to save money and earn interest on it.

Blocked Account (Sperrkonto) – International students prefer this bank account. The holder can withdraw an amount of up to €853. This bank account acts as proof that the student has the funds that are required for leading a comfortable and stable life in Germany.
Mietkautionskonto (Mietkaution Sparkonto) – If you rent an apartment, then this account is beneficial for you. It is very advantageous for foreign students too. During your stay, at times when depositing your rent seems difficult to you, the bank does that favor for you. You can repay this amount plus interest on it to the bank.
The above-listed account types are commonly found in banks. While making German bank account comparison,in addition to the above accounts, you can come across various other accounts.
Tips and tricks
While opening a bank account here in Germany, be ready with the following information:
Passport or your valid ID-card
Proof of address – your electricity bill, a rental contract, and official government document are considered the valid documents
BSN that is obtained at the municipal office
For student accounts, student registration is required
Initial deposit as per the individual bank
Some banks also ask for income proof – payslips or salary statements, and a recommendation letter from employer
---
FAQ about banking in Germany
While finding the ideal bank for you in Germany, you will come across several banks. To select the best:
compare the different banks and pay attention to withdrawal costs
look for the free or minimum deposit required for account opening
A little research and advice or references from your colleagues or friends help you find the best bank for you.
Opening a bank account in Germany is quite easy. Visit your preferred bank branch or their website and register with them. You need the following documents to complete your account opening procedure:
Valid ID-card or passport
Official address proof
Citizen Service Number – BSN
If you are not a resident of Europe, then your residence permit can also be asked for
There are more than 11 banks in Germany. The most important ones :
N26 – It is the best and most recommended bank for you in Germany. Opening a free account here allows you to avail all the facilities provided by the bank. You can open the account in minutes from your smartphone. From savings to spendings and keeping track of all your transactions, all can be done with the help of a single Spaces app.
DKB – Open a free account and get a credit card that lets you make cashless transactions and lead a stable life. The bank helps you to build your wealth, as it allows you to make free payments worldwide. So going on vacations and travel can prove budget-friendly to you. You can even get a better insight into your spendings by viewing your credit card and bank statements online.
Postbank – From opening your checking account to applying for credit, discover securities, and planning mortgage lending, the bank provides you all. You also get a phone banking facility and a sign-up bonus.
Netbank – Open a current account to live a stable life and enjoy the best account management. The bank provides you a Mastercard that helps you withdraw money and make cashless payments. With the Netbank's SMS service, you stay informed about your balance.
Commerzbank – The bank has a noticeable presence in Europe and has a wide range of financial products. From current accounts to business and mortgage financing solution, Commerzbank makes you available with the right products to let you manage your money easily