Loans in Germany
Applying for a loan in Germany is not a challenging task. It is instead the same as all the different countries in the world. However, there are certain things that one has to look for, especially the German terminology of loans and credits.
How to find the best loans provider if you don't speak German? You can right-click anywhere on the page of the provider with your mouse (if you are using Google Chrome).  A dropdown menu will appear with the text: "translate this page to English". This will make it easier for you to make the right choice.
List of loan providers in Germany
All these loans providers offer different rates and options for different prices. Comparing the specifications of each loan provider can be time-consuming. Are you wondering which provider offers the best deals or the best options? We have listed the most reliable loan companies below while using the following criteria: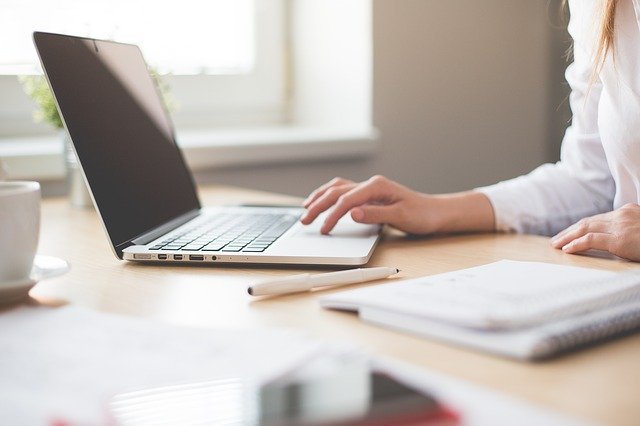 ✓ English speaking customer service
✓ Good payment rates
✓ Clear contracts (no hidden costs)
✓ Borrowing Range
✓ Fast delivery
✓ Payment Period
---
Loan Platform

Specifications




Santander offers loans to a broad audience (almost everybody). The customer satisfaction rate and is relatively low compared to other platforms. Customer service is mediocre.

✓ Easy acceptance

✓ Online service

✓ English website

✓ Low fees




100% free loan comparison platform with cheap loans from over 20 banks. After a few minutes you will receive your personal loan offers from various banks.

✓ Cheap loans

✓ Different lines of credit

✓ Low Fees

✓ Free of charge & without obligation

✓ Schufan-neutral




Large loan comparison plaftorm with great ratings from their customers. Offers different loans types.

✓ Comparison portal

✓ Low Fees

✓ Awarded eKomi gold seal

✓TUV certficied




Easy SWK Bank installment loan – free online loan calculator – Well awarded by 'Focus', an independ German new magazine

✓ Different lines of credit

✓ Car loan

✓ Rent deposit guarantee

✘ No English website
---
What are the different types of loans available in Germany?
Personal Loan
Most of the time, it is seen that people take loans to cover up personal expense. This can be buying a house or a car. This type of loan, which is taken for personal use, is known as a personal loan. The loan falls into the category of unsecured loans and is usually repaid in monthly installments.
A personal loan can be taken from any financial institution, but banks lend the money depending on your credit score and debt to income ratio.
Home Loan
A home loan, in simple terms, is the amount borrowed from banks or other financial institutions for purchasing a house. The home loans also have to be repaid monthly and sometimes divided into home purchase loans, construction home loans, land purchase loans, and home repair loans.
Student Loan
Loans also play a crucial role in securing education programs for a person. This type of loan is known as a student loan. Student loans are usually applied from a financial institution for paying off the college fees, tuition fees, room rent, and other expenses.
Car Loan:
A car loan is a secured loan used for buying a car. Despite the fact that it falls under the category of personal loan, there is one major thing to remember. If one is unable to pay off the debts of a car loan by any chance, then the vehicle will be confiscated.
---
How to get a loan Germany?
Getting a loan in Germany is not as difficult as one thinks. It largely depends on your employment situation and how much loan you are applying for. While people with limited-contracts of employments may find it challenging to apply for loans, it is easy for people with regular income sources.
When you first apply for a loan in Germany, the bank will do a background check on you. This background check evaluates monthly income, registered address, and many other things. Based on the above evaluation, the bank then decides on your worthiness and allots a specific interest rate to you.
---
Using a loan calculator
As the name suggests, the loan calculator is a device available online to calculate the monthly installments. People who are not wary of how the whole thing works, let us break it down for you.
Enter the principal amount, rate of interest, and the total number of years in the device. Once you press enter, it will automatically calculate the exact amount to be paid over the years monthly.
---
Alternatives for applying for a loan
It is always important to secure an alternative for financial backup when applying for loans and credits. These include friends and family, credit cards, all other funds, asking the employer for a loan or advancement, and other accounts as well.
Evaluating these options saves us loads of money and the interest rate to the bank. When applying for a loan in Germany, some other things to remember are credit volume, lent term, installment amount, and interest rate.
---
FAQ about loans in Germany
Interest rate is based on the amount you wish to borrow, overall repayment period, and credit rating. These factors help in getting you an attractive interest rate starting from 1.99% p.a.
People need money for everything they do. Such is the situation of the capitalistic world today that you need financial support for basic things also. For example, sometimes, you can need a more significant amount of money for unforeseen circumstances ranging from car repair, house mortgage, or even buying a new set of things.
Although there can be plenty of good reasons for applying for the loan, one thing is for sure; you shall repay it at regular intervals. Otherwise, there are chances that the loans might get you an additional burden of fees. Also, while applying for loans, one must keep in mind the payback value in the future.