The use of prepaid credit cards in Germany
Having a prepaid credit card helps you conveniently manage your finances here. Cash has been king in Germany for long, but the country has observed a steady increase in credit card payments. Prepaid credit scard in Germany are widely accepted in big department stores and supermarkets.
How to find the best prepaid credit card if you don't speak German? You can right-click anywhere on the page of the provider with your mouse (if you are using Google Chrome).  A dropdown menu will appear with the text: "translate this page to English". This will make it easier for you to make the right choice.
List of prepaid credit card providers in Germany
All these banks and prepaid credit card providers offer different banking options at different prices. Comparing the specifications of each bank and credit card can be time-consuming. Are you wondering which bank offers the best deals or the best customer support? We have listed the most reliable banks and fin-tech companies below while using the following criteria:
✓ English speaking customer service
✓ Best value for money
✓ Clear contracts (no hidden costs)
✓ Flexible contracts
✓ Fast delivery
✓ Different banking options
---
Credit card provider

Specifications




Barcelycard (VISA) is the most used credit card in Germany – accepted almost everywhere – low withdrawal costs and no hidden fees!

✓ Most used card in Germany

✓ Widely accepted credit card

✓ Low annual card contribution

✓ Low cash withdrawal costs

✓ No hidden fees




WorldVisa is widely accepted within Germany. Great customer service and withdrawel fees

✓ Has a Viscard partnership

✓ Withdraw cash abroad free of charge

✓ No new checking account required

✘ Is no card supplier




Works only with Bank account – English platform – Free creditcard. Short onboarding

✓ English speaking customer service

✓ Free creditcard

✓ Clear Savings account

✓ Flexible contracts

✓ Clear contracts (no hidden costs)

✓ Fair credit rate

✘ Checking account required




Works only with Bank account – Free worldwide withdrawals and Free credit card

✓ Neo bank (low-costs)

✓ Low Fees

✓ English website

✓ No withdrawal fees

✘ Checking account required
---
First of all, it is important to understand that there are different types of credit cards with different functions. Moreover, it is important to understand that there is also different requirement for a successful application. There are 2 types of credit cards available: a credit card with a current account and a prepaid credit card. We have explained both credit card options below – both have their advantages and disadvantages.
Credit card with current account
This is the most commonly used way of receiving a credit card. A current account is called in German a 'Girokonto'. Keep in mind that it is less easy to receive a current account with credit card since it often requires regular salary payment. The main advantage of a credit card in combination with a current account is that you can do all your banking from a single source or that you can establish automatic billing on the current account – which saves the transfer of the credit card billing amount. Moreover, the creditworthiness of the customer is known, which can be an advantage or a disadvantage depending on the amount of money in your current account.
DKB credit card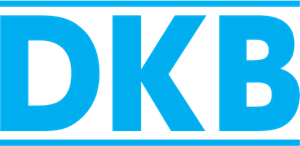 One of the best banks to get a Visa Credit card is at DKB the (Deutsche Kredit Bank). When opening a DKB current account you will get a free debit card and a free DKB credit card, which are both free of charge. DKB is well known in Germany and highly popular among expats and foreigners since they offer benefits that only an online bank can offer. Benefits include:
DKB benefits:
✓ Free account with no monthly input

✓ Free worldwide cash withdrawals

✓ 0.70% Interest paid on credit card balance

✓ Free securities account

✓ Monthly credit card and bank statements online
These are benefits that no other bank currently offers in Germany. It is however not easy to get a current account from the DKB if you don't receive regular salary payments. If you do, then it should be easy receiving a current account with credit card from the DKB. The online sign-up process makes it easy to open a German DKB bank account – even from abroad!
Postbank credit card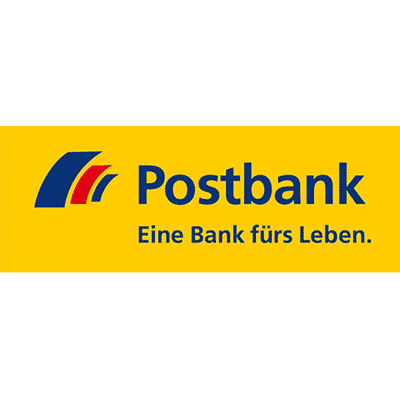 Another bank that offers a current account with credit card is the Postbank AG. The Postbank AG is one of the largest banks in Germany and has several offices in almost every German city. With more than 16 million customer in Germany alone, the Postbank is a trustworthy bank and if you like to do your banking in person, this could be the ideal bank for you. The Visa credit card that the Postbank offers is free for the frist year and then you must pay 22 euro per year. A list of the beneftis if you open a current account at the Postbank:
Postbank benefits:
✓ Free account (at 1000 euro's input per month)

✓ Free cash withdrawals at most ATM's in Germany

✓ Free withdrawal with the credit card at home and abroad

✓ Free securities account

✓ VISA card for 22 euro per year (1st year for free)
The Postbank is an excellent bank if you like prefer a brick an mortar bank. They offer a lot of options. You can open an personal savings account, a deposit or even an trust fund. The Postbank has branches in every major and small city within Germany.
---
Prepaid credit card Germany
If you don't want to a German current account or you don't fit the demanded criteria, you can get a prepaid credit card in Germany. The difference between a prepaid credit card and a debit card is that a debit card is linked to your current account. A prepaid card however is not linked to a current account. Instead, you must load money to the prepaid card in advance before you can spend it. There are also banks on the market that are only specialized in the prepaid credit card business.
American Express card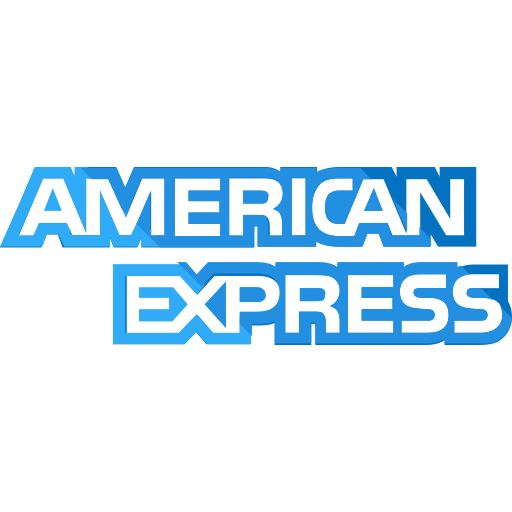 The American Express Company (Amex) is one of the biggest credit card licensers worldwide. The company operates worldwide and is known for its good customer service and its reliability. You can pay almost everywhere in the world with this card and therefore also in Germany. You can easily apply online via the American Express website and your application will be processed. You can deposit money into your prepaid American Express card and once you receive the prepaid credit card it will work immediately. The card will simply work like a normal credit card once the money is transferred to the prepaid credit card. They currently offer 5 different cards; the blue card, the gold card, the green card, the payback card and the platina card. The blue card is used by most expats since it is the cheapest card to use. The first year is for free and the following years it costs 35 euro per year. American Express offers an excellent app where you can easily check your credit status. If you are a big spender, you could also consider using the other cards. If you are interested in the other cards or the blue card be sure to look on their website.
Documents required for a credit card application
Germany prepaid credit card comes with various benefits. So, open a German bank account and get a credit card to avail all the accompanying benefits. To open a bank account, you require these documents:
National identity proof or your passport
Registration proof
Student registration for students
Some banks can also ask for income proof
A linked bank account is not vital to get a prepaid credit card. But having it will prove beneficial to you, especially when you are staying in Germany for an extended time.
Advantages of prepaid credit cards
Whenever you make any payment with a credit card, you are borrowing that amount, and you need to pay off that credit. But a prepaid credit card is quite different from the normal credit card. It is a cost-effective cash alternative. When you use the prepaid card, you already have money on your Maestro prepaid card and can spend till that balance reaches zero. After that, the prepaid cards Germany needs to be funded again.
Though prepaid credit card Germany is not the same as normal credit cards, it needs to follow the regulations of other credit cards.
Advantages of prepaid credit cards:
No credit checks are done while issuing a prepaid Mastercard Germany
Pay your bills with prepaid visa card Germany
You can manage your money conveniently
Better theft and loss protections
Eliminates the risk of overspending
Rewards for referring prepaid Maestro card Germany to other customers
Tips and tricks
If you are using a regular credit card, your borrowed money gets deducted from the linked bank account, or you can even receive an invoice for your spendings. Here switching to a prepaid credit card is the best option for doing cashless transactions.
Switching to your preferred provider is very easy. You only need to register with them and prove your identity with a valid ID-card or passport.
But before switching to your preferred provider, it is vital to do thorough research. Compare the different providers and consider various parameters like spending limit and worldwide accessibility. Also, search whether your payments done with the credit card are fully secured.
---
FAQ about prepaid credit cards in Germany
During your research, you will find several prepaid credit cards like Mastercard, VISA card, Maestro card, etc. To select the best of all:
compare the different cards
pay attention to withdrawal costs
consult your friends and colleagues
A little research will guide you in getting the best-prepaid card for yourself.
You can get a prepaid card in two easy steps. Register with your favored credit card provider and complete the process by submitting the required documents.
Register – Either visit the branch office or register at the online portal to get the prepaid card.
Documents – Usually passport or a valid ID card is required. To eliminate the delay, it would be better to verify the required documents from your chosen credit card provider.
There are more than 24 prepaid credit cards in Germany. Among all the available choices, Mastercard and Visa cards are the most recommended ones.
N26 prepaid cards: The smart and digital Mastercard helps you stay on top by flexibly and effortlessly managing your finances. You can open your N26 account within minutes by confirming your email address. Download the app, verify your identity, and this brings you your N26 prepaid card.
Mastercard prepaid cards: Get full control of your finances with Mastercard prepaid cards. It is an ideal solution for traveling on a budget. Charge it up, and you are ready to access the modern and secure means of payment. Mastercard does issue credit cards on their own. You need to contact the credit institutions that are listed on their website or can also contact your bank.
DKB Visa card: You will get a free credit card for a contactless function that offers you secure payments worldwide. With DKB Visa card, you can also withdraw cash from any of the ATM's all through the world without getting charged.
American Express credit cards: There is a wide range of credit cards offered by American Express. All these cards come with numerous rewards and benefits. To enjoy these benefits, you can apply online. Once the application is approved, enjoy the journey that is full of rewards.