Dating sites in Germany
Whether you are relocating for a job or studies, you will love living in Germany. The country offers a favorable work-life balance and high job security. Though you get everything here to make your life stable, a wave of loneliness can creep up on you. Having a partner by your side in Germany lets you live the best experience. As different countries have different dating cultures, so finding a dating partner in a new country can become difficult for you.
How to find the best dating site if you don't speak German? You can right-click anywhere on the page of the provider with your mouse (if you are using Google Chrome).  A dropdown menu will appear with the text: "translate this page to English". This will make it easier for you to make the right choice.
List of dating sites in Germany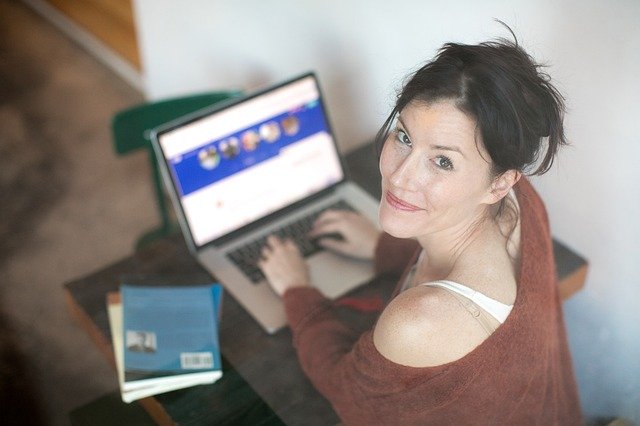 ✓ English speaking customer service
✓ English speaking singles
✓ Platform with a community
✓ SSL protection
✓ Good platform
---
Dating platform

Specifications




Edarling is a large casual dating platform which is currently very popular among German inhabitants. This is a good place to start if you are looking for a German single.

✓ Intelligent matchmaking

✓ Manually checked profiles

✓ Serious dating profiles

✓ English speaking singles

✓ Personality test

✓ English speaking customer service




ElitePartner.de is the right website for expats living in Germany because it offers a sophisticated matchmaking algorithm, a large member base of educated professionals, extensive privacy and security measures, multilingual support, and tailored features for individuals seeking long-term relationships. – casual and serious relationships – Simple and convenient

✓ Multilingual Support

✓ SSL secure connection

✓ English speaking singles

✓ Intelligent matchmaking

✓ Personality test

✓ English speaking customer service




Large dating platform in Germany, and largely German speaking members, however, profiles are not manually checked and therefore the quality is less good.

✓ Educated singles only

✓ Intelligent matchmaking

✓ Personality test

✓ English speaking customer service

✓ English speaking singles




Large dating platform – however it is difficult to get a good German date. No manual checked profiles.

✓ Casual dating site

✓ Manually checked profiles

✓ Privacy

✓ English speaking customer service

✘ No manual checked profiles
---
Dating sites in Germany
In our opinion, Edarling.de
is one of the best dating website in Germany. This is the most popular online dating service in Germany. Founded in 2001, Edarling started with the aim of spreading love. They believe that there is a special someone for everyone, and love is much more than a coincidence.
By joining Edarling , the chances of you meeting your special someone are highest. Because the website allows only the singles, searching for a serious relationship.
After registering for free, the website comes up with a partnership personality questionnaire of 80 questions to record your personality. Your answers will help in giving you suitable partner suggestions. After filling the questionnaire, update your personal information in your profile, and upload your photos. Now refine search settings, view partner suggestions, and establish the contacts.
You can even download the Edarling app to not miss any partner suggestion or message from your possible partner.
Edarling makes its users available with two types of memberships- Free basic and paid premium.
In free basic membership, you can browse partner suggestions, receive messages, and reply to the limited ones.
Paid premium membership allows you to use all the functions of Edarling for a successful partner search.
The best dating sites in Germany

Finding a like-minded partner in Germany can seem daunting to you, especially when there are several German dating sites. To make it easy for you, here are some of the best free dating sites in Germany.
Explore these dating sites in Germany and find the love of your life.
Edarling – It is counted as one of the best dating agency in Germany. Every 11 minutes, a single finds a partner, and 9 out of 10 pairs that bond via Edarlingstays together forever.
Elitepartner – While searching for dating sites in Germany, begin your partner search with this free dating site. It has the highest success rate as it makes you available to the 100% tested and selected profiles.
Tinder – It is the widely used Germany dating app that has a global presence and is an excellent place to begin for soulmate search. The app uses your Facebook details to create your account, so sync it first with your Facebook.
Lovescout24 – View the detailed profiles and find the dream partner that suits you by following the specific search criteria. When you are online dating in Germany, the website gives top priority to the security of its users. The invisible mode on the site allows you to be seen only by the members that you are interested in.
Finya – For residents of Germany, Finya is the free dating site that lets you focus on your dating without any distracting ads. The site encourages you to upgrade your membership to provide you an added protection against any scam or fake profiles.
OkCupid – The website allows you to sign up for free and start dating in Germany. To find the perfect match for you, OkCupid asks some questions to understand your personality and search for a like-minded soulmate.
Different dating sites

The tips below help you to achieve success in finding the love of your life and enjoy happy dating:
Romance in Germany is subtle; Germans almost never flirt, nor do they shower you with extra romance.
Never be late for your date as the Germans are very punctual.
Most of the Germans can speak English, so you can expect good conversation.
Germans are very straightforward. If they say they like you, they mean it, and if they say the relationship is not working, believe them it will not.
---
FAQ about dating sites in Germany
Consider the price and quality of the website while searching for a budget-friendly online dating website in Germany. You can also look for the number of users or members of that particular dating website. Comparing the plans of different dating sites also helps you in finding the dating site at a pocket-friendly price.
Depending on your requirements, you can have other search criteria. But finalize the one only after thorough research.
If you are not finding the desired results or for any other good reason, you can opt for switching to some other dating site.
You need to search your preferred site with the best plans. Finalize the website after checking the website features. For better assurance, you can even try free sign-up and then switch to the best site.
After finalizing the website, join the membership and enjoy the services offered by your selected dating site.
There are more than 15 dating sites in Germany. The most important ones are:
parship.de – Counted among one of the best dating sites in Germany, it allows you to register for free and let you find a serious relationship. Sign up by selecting the gender of your match, fill your email and password and click on register for free. You can even login with your Facebook. As members sign up frequently, so in every 11 minutes, a single find their ideal partner. Most of the partners that start their love life on Parship stay together forever.
elitepartner.de – You can register for free at ElitePartner to begin your partner search. Here you meet the partners only with serious intentions. The website uses unique criteria to test all the profiles and check the seriousness of the members joining the dating site.
tinder.com – Download the app and login with your phone number or Facebook to start finding your love partner. When the profile pops up, you only need to swipe "ja"- Yes or "nein" – No on that profile. When you and the user on the other side, both swipe on "ja"- Yes, then you both connect.
lovescout24.de – This dating app helps you meet the singles of your area in three easy steps. Introduce yourself, find the right partner from the proposed profiles, and start the conversation. LoveScout24 also organizes activities and events for singles in Germany. These events are tailored as per your age group and let you meet other singles.