Car insurance in Germany
While living in Germany, becoming the owner of a car is your best decision. From going to the office to exploring this beautiful country, your car will make your life easier.
But German's are very strict about insurance. Before registering your vehicle, having a third party liability coverage is necessary. This is vital to cover any injury or damage to another car, property, or driver.
How to find the best car insurer if you don't speak German? You can right-click anywhere on the page of the provider with your mouse (if you are using Google Chrome).  A dropdown menu will appear with the text: "translate this page to English". This will make it easier for you to make the right choice.
List of car insurers in Germany
All these car insurance companies offer different premiums and different coverage. Comparing the specifications of each car insurance can be time-consuming. Are you wondering which insurer offers the best deals to non-German speakers? We have listed the most reliable insurance companies in Germany below while using the following criteria: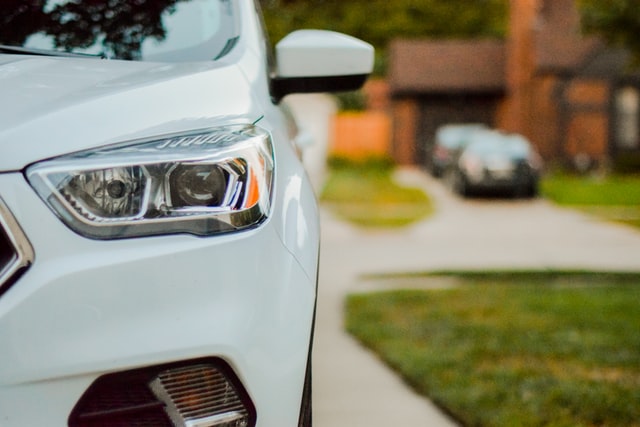 ✓ English speaking customer service
✓ Best Insurance/price
✓ Clear contracts (no hidden costs)
✓ Flexible contracts
✓ Different options available
Internet provider

Specifications




Large car insurance company. Relatevily cheap. Great customer service – 24/7 customer service

✓ Complete and manage online

✓ Flexible and individual insurance

✓ Very cheap

✓ Brick and mortar locations

✓ English speaking customer service




Award winning car insurance company. Discount if you have 3 damage free years

✓ Discount protection : 3 damage free

✓ Most popular motor insurer

✓ Great price-performance ratio and service

✘ No English website




Large insurance company – Free assistance after damage at home and abroad

✓ Large insurance company

✓ Relatively Low Fees

✓ No hidden costs in the contract

✘ Customer reviews are not that positive

✘ No English website




Multiple award-winning car insurance – great benefits and service

✓ Relatively new insurance company

✓ Low cost

✓ 3 easy packages

✘ No English website

---

The best car insurance in Germany

AXA is one of the best car insurance companies in Germany for expats since it offers comprehensive coverage with high flexibility. With AXA's service, you will get the right car insurance at low premiums.

Advantages of AXA car insurance
Mobility guarantee during any accident or breakage
Free protection letter
Online facility for better management of car insurance
Flexible product range for tailoring it as per your requirements
Motor vehicle liability insurance
Partial Comprehensive insurance
Full Comprehensive insurance
Axa also gives you the facility to expand your protection as per your requirements.
The car insurance premium
The price of German car insurance depends on the number of factors like:
Your driving experience
Driving distance
Model of your car
The time that you have spent driving without any accident
To select the best car insurance in Germany, you need to compare and consider all the factors discussed above. You can compare and then select the best car insurance in Germany with a car insurance calculator.
---
German car insurance options
While selecting the best German car insurance, you will come across different insurance options. Make a German car insurance comparison, and then choose the one that suits your requirements. To make it easy for you, we are listing here the different types of car assurance.
Comprehensive Car Insurance with Collision Coverage (Vollkasko)
It covers third party costs, fire, theft, and any natural calamity like flood or storm destroys your car. If you damage your car because of your fault, then also this insurance covers all the costs. The price associated with Vollkasko is comparatively high. But when you need to repair any damages, you will pay less from your pocket, if you have this best car insurance for expats in Germany.
If you are buying the car through a dealership and on finance, then taking this type of German car insurance is vital.
Comprehensive Insurance with Partial Coverage (Teilkasko)
It covers third-party damage, and partial coverage for you if there is any accidental damage like fire, theft, etc. But Teilkasko does not cover vandalism costs.
Third-party coverage (Haftpflicht)
You will find that this type of insurance is the minimum requirement for getting your car registered while making German car insurance comparisons. It covers all the damage that your car cause to the other party's property or car. It also covers medical bills, but the damage to your car is not included in this coverage.
Breakdown insurance (Schutzbriefversicherung)
When your car is towed because of an accident or breakdown, this insurance covers all the costs. Some also provide a rental car for your convenience for the time in which your car is getting repaired.
Make a detailed car insurance comparison in Germany and select the best for yourself after considering all the parameters.
---
Tips and tricks
If you wish to switch your car insurance, it is much easier than you are thinking. While deciding to switch your car insurance, step back, and think for a while, ensure that you are selecting the right insurance provider. Here are some of the tips that assist you in switching the car insurance company:
Compare different car insurance policies to look for the right coverage for yourself.
Check whether switching insurance company saves you more, or is it better to renew your policy with the current provider.
Switch insurance at the right time and avoid any cancellation charges.
Before switching the policy, it is better to keep your old company informed that you do not wish to renew the policy.
Start with the new policy, the same day when your previous policy ends.
Once you have selected the provider and taken the policy, you will be given an eVB number by the provider. You usually get your eVB number (Elektronische Verischerungsbestätigung) via email.
This eVB number is required with the vehicle tax form and TÜV certificate when you are ready to register your car. Now you understand the importance of car insurance policy in Germany. So make your decision wisely.
---
FAQ about car insurers in Germany
There are more than 11 car insurance companies in Germany. The most important ones and cheap car insurance are:
---
---
---
---
When you are searching for the best car insurance, compare the insurance policies from different providers. Pay attention to how many Kms you drive and which car model you have. Also, consider your driving experience and how much time you have spent driving without any single accident.
After considering all the factors and comparing premiums of different providers, select the one that best fits your requirements. Search, talk to your friends, and then decide what type of policy you want. Whether you want only the minimum required insurance policy to fulfill the legal rules of Germany or you want an added security for uncertain events.
When you are in Germany and looking for car insurance, then you need to be present with the following documents:
Identity proof
Receipt or bill of car purchase
Banks detail if you are paying direct debit